Comic Art Made from Comic Art:
How I Got Into Comic Art
Comic Art made from Comic Art: How I Got into Comic Art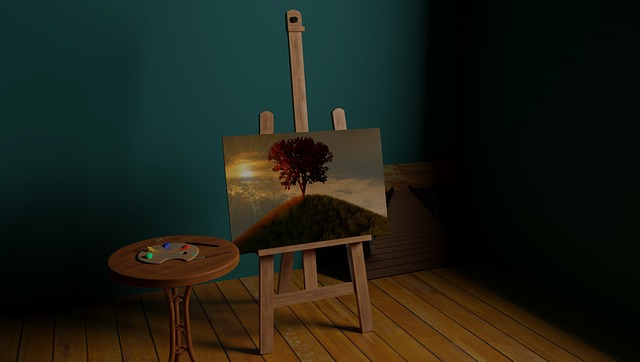 Long before I got into selling my art over Instagram, or making custom variant covers for original comic artists with an indie series, I was super-fan who just wanted to be a writer.
How I Started Making Original Comic Art… From Comic Book Art
It's kind of a funny story how I fell into becoming a comic collage artist – it actually happened totally by accident.
It was never my intent to get into comic art in the first place; the truth is, I always wanted to be a writer and spent years tentatively exploring the idea of penning a novel of some kind or a script even.
Maybe write my own comic book one day if I was lucky.
But I never really gave it a proper go.
The Struggling Writer Days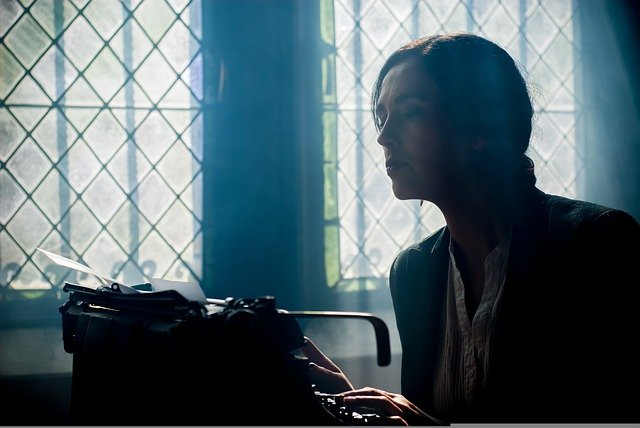 I'd spend the better part of a summer locking myself away in our "backhouse" up north, (I use quotations because it's basically a jazzed up shed with bunk beds and power) in a desperate attempt to shake loose a story I might actually approve of after the first read-back.
I never could get past those first three ridiculous chapters; eclectic and woven together like mismatched puzzle pieces that somehow manage to fit together by wedgeing them against one another with enough force.
I wished so badly to tell a story that could somehow include every single weird and crazy little sci-fi or fantasy idea that had been floating around my head for as long as I could remember.
I wanted to write interesting characters that people would welcome into their lives; form worlds with words and invite people to places they'd never dreamed of.
The sad truth is, re-reading it all page by page, I hated my own work; and I couldn't possibly understand why.
My Own Writing Makes Me Cringe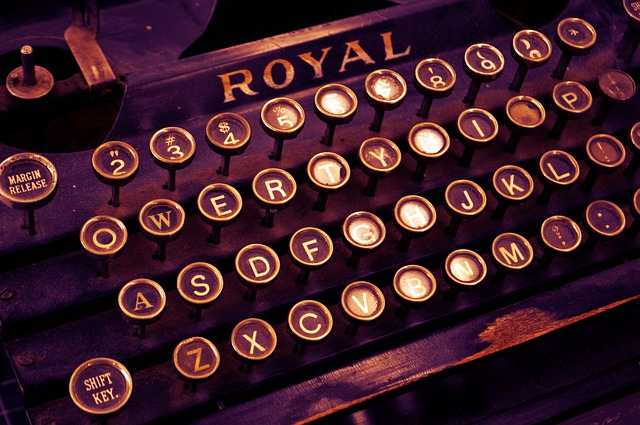 I'd loved the ideas and characters as I came up with them, but each time (to this day) that I re-visit those pages – I cringe.
Each time I flip the cover open on my notebook; every time I look those words over from top-to-bottom, I hate whatever I'm reading. I've been told I'm a good writer – great even – and I'm not cocky about it (at least not anymore), but something always seemed to be missing.
That special thing, that spark of thought given form, the missing piece – whatever you want to call it – was just out of reach.
Flash-forward to 2022, nearly 15 years later, as I write this purely SEO-driven blog post in an effort to draw you here to my website. I still hate what it is that I am writing.
But I figured that if I'm lure you into my website with specific keywords and images to try and carve out a little bit of extra exposure for myself as an artist as I trudge my way to the top, then I may as well make the most of your time and find a cute origin story to tell you.
A story – that's what I was missing for all of those years
But I digress.
I Always Admired the Comics Pros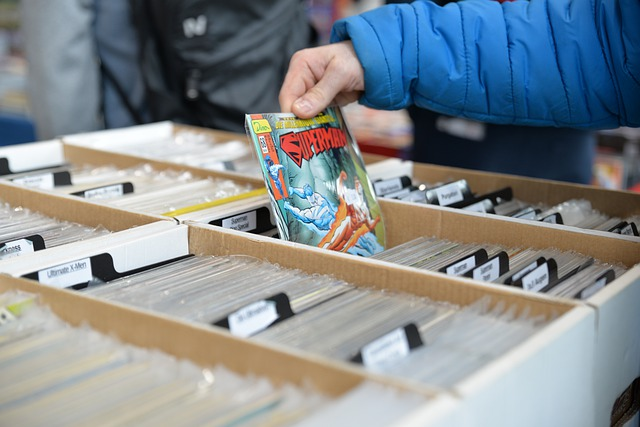 For as long as I could remember, the comic book pros – professionally contracted people by large comic publishers like Marvel and DC who wrote the comics and illustrated the comic art – were like gods to me.
The Gods of Comics
Legendary comic book writers and artists like Frank Miller and Jim Lee – the gods of comics – were my idols.
Any time a new issue would come out or there was news about a potential crossover event, I'd run to whichever store was closest to me that actually sold comics and search out whatever flicker of a lead I could. Unfortunately, most of my questions would usually go unanswered.
Comic Book Art Doesn't Really Come to Small Towns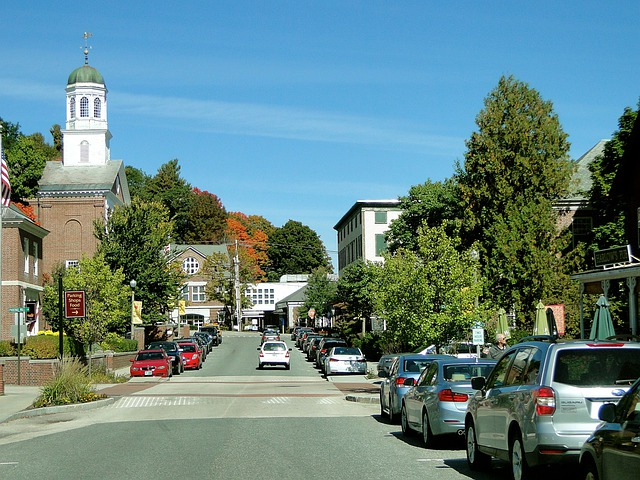 I grew up in a small town that didn't have a comic book store – and for most of my childhood and adolescence I didn't have internet either.
I'd have to wait for updates from my friends at school or at best when I went over to their houses.
People getting into comics in 2022 have no idea how good they've got it.
People getting into comics in 2022 have no idea how good they've got it.
Back in the early 2000's, you couldn't go on Youtube and search for comic book reviews. People like Danny Malt, Comics Explained, Comic Pop and Comicstorian didn't exist yet.
I mean, eBay was pretty big and people were constantly selling comics online, but you usually needed a parent's credit card to order anything online – let alone comics.
So for what felt like ages, I'd just survive off of whatever comic scraps I could find.
Occasionally I'd get lucky and there might be a stack of comics for sale here and there, but it was usually a mixed bag – it wouldn't be until I got into my early 20's before I'd experience my first new comic book day.
Suffice to say that I didn't get to enjoy my first comic con until about then either.
My First Trip to Artist Alley
Like a lot of comic artists at comic con, my first time in attendance was as a convention-goer.
I was floored by literally everything I saw and went broke within the first two hours; considering the fact that debit and credit weren't accepted by most of the people selling in artist alley yet, that was an accomplishment. But every piece of original comic art that touched my eyes longed to be in my possession.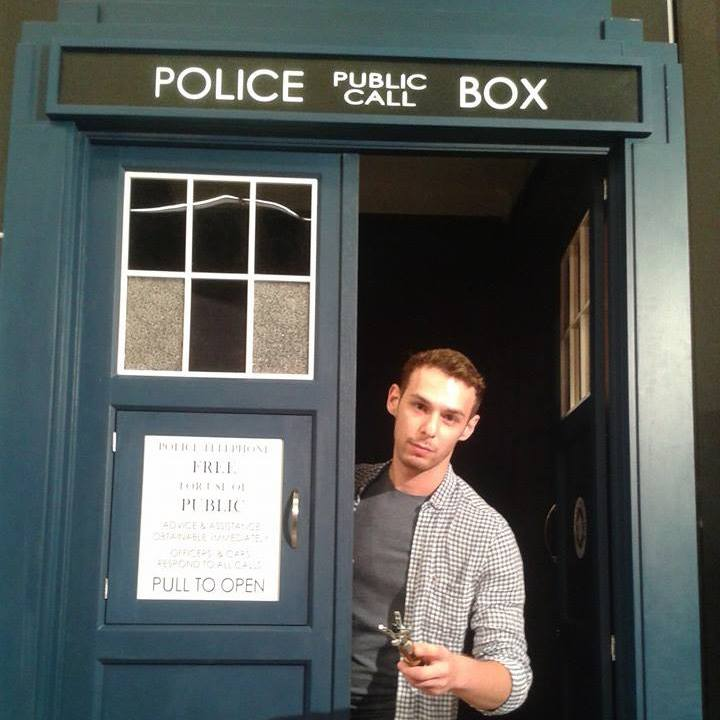 The Gods of Artist Alley
Each booth I passed, every table I stopped at, my jaw would drop.
I'd sheepishly approach the attending artists, my eyes struggling to meet their gaze, and faintly mutter whatever compliment I could muster. Like many people who've fallen in love with comics, I've struggled against the thralls of social anxiety for most of my life.
I'd try my best to ask them how they got into comic art, what pushed them as an artist and whether or not they preferred Marvel to DC.
I'd push myself to power through my insecurities; mumble through every half-stuttered word until I built my confidence up enough to actually make fleeting moments of eye contact with the comic artists of artist alley.
To me, they were gods – and it had been the best day of my entire life.
The Beginning of My Comic Art Career
I left comic con that year absolutely penniless – but rich in gratitude.
I couldn't get over everything I'd seen. All of the unique takes on different comics and artwork made to fit every niche of comic art fan imaginable; cosplayers bringing pages of narrative art to life and embodying the characters with intricate detail.
But one thing in particular that had caught my eye – somebody was making magnets from real comics.
Before I made comic art from comic art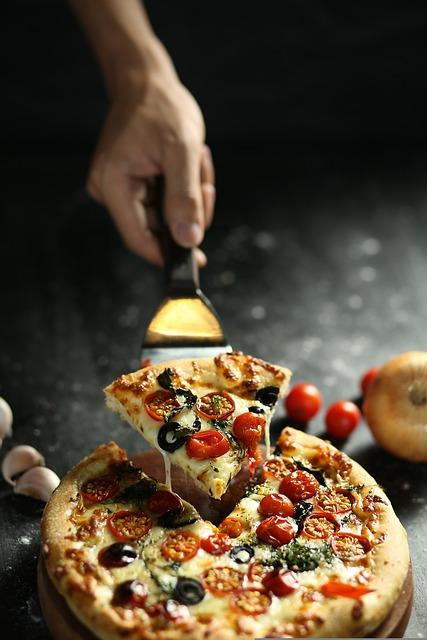 Not long after my first comic con, the restaurant I'd been working at decided to scale back my hours for the fall – without warning. For months, I was both cook and dishwasher because the owners were too cheap to pay for both, but I loved my co-workers, so I didn't think twice about sucking it up and did my best to please the owners enough to give me a raise.
But the opposite happened, and just like that, I'd been cut from 50+ hours a week, to a meagre eight.
I couldn't make rent.
The Starving that Led to the Art-ing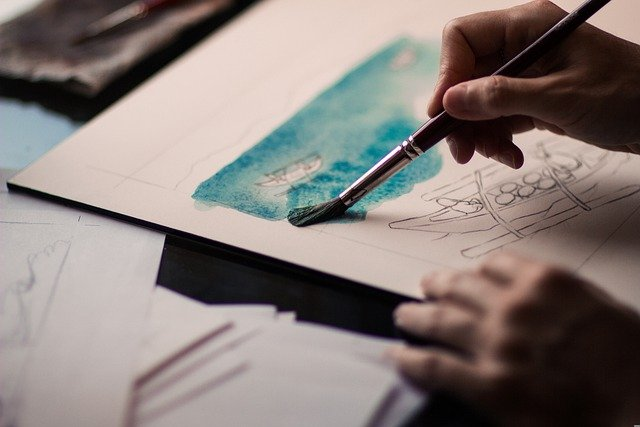 While I'm not proud of it today, in a fit of rage, I bent up half of the utensils in the restaurant and scrawled 'I quit' across a makeshift parchment of brown paper towel.
No, wait, I'm still proud of it – they were jerks.
But I did learn three important lessons:
To value the art of whatever I do
There are many ways to view the world
That I'm not meant to work in kitchens
Not long after, I found another kitchen job; it was hard, but it was across the street from where I was living at the time.
Once again, my time in the kitchen was short-lived.
But this time it ignited something in me – the desire to create.
My First Comic Art Collage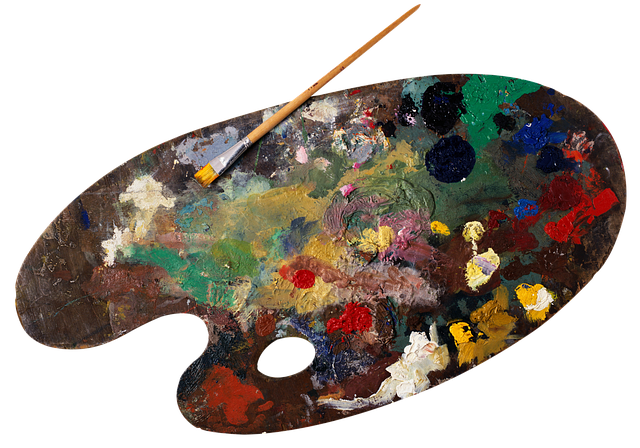 I began tearing through my comics, desperate to find some means of making an income for myself. I thought back to the comic art magnets I'd seen at comic con and immediately got to making neat little stacks of panels; one pile for Bat man here, another for Spider-Man there.
A page here, a cover there; before I knew it, my floor was covered in piles upon piles of comic art.
Then something… unexpected… happened.
I got up from my makeshift little work site noticed that some of my piles had shifted and mingled with the other comic panels.
It was my first original comic art collage.